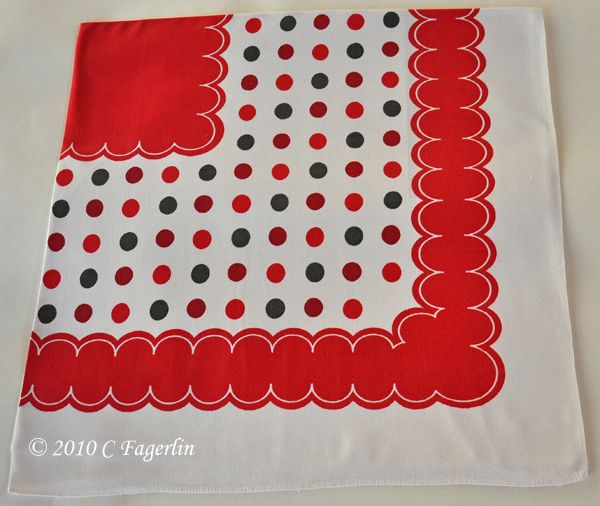 Hidaco "Polka Dot"
Tablecloth, cotton/rayon blend, red and black polka dots, red center and border.
A new addition to my collection in a pink colorway.
This is the image as it appeared in the eBay listing and the color of the cloth when it arrived.
It was pretty apparent at first glance that the overall color had a lot of age related grime embedded
in the fibers. It was a dull tan color all over similar to unbleached linen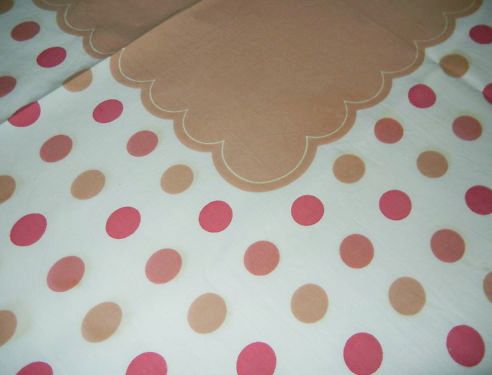 The wash water was the color of Dijon mustard.
And after being bathed in Oxyclean: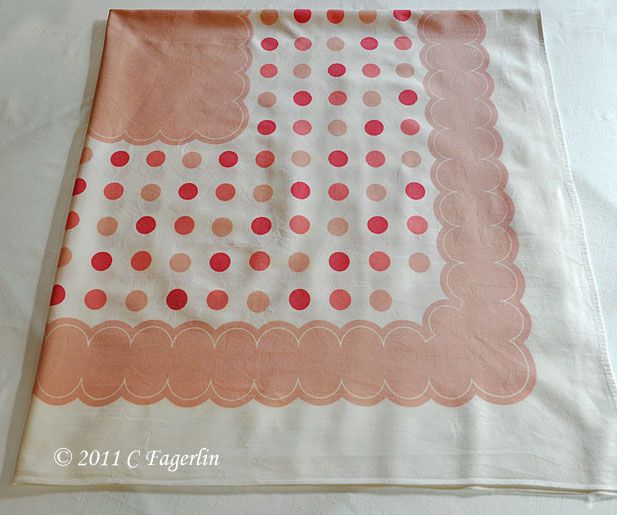 Available in at least 1 additional colorway.
(light gray/dark gray)
Click on the images below to see this tablecloth in two tablescapes.