Simtex "Fiesta", heavy cotton, blue Mexican pottery, with herringbone border, no tag.
Thanks to my best side-kick researcher Marilyn S for some verification on the
name of this vintage cloth by Simtes. The vintage name is "Fiesta", while the
reproduction with the wider white border and rolled on color by Moda is called "Baja."
Marilyn writes, "I looked for the Simtex box that I have -- it's the same pattern for
your number 73. It is indeed called Fiesta and NOT Baja. The set came with 4 matching
napkins and a sweet little booklet on
Simtex."
How awesome is that?! And here's the image Marilyn sent of her box.
Available in at least 3 additional colorways.
Also a
Red version of Simtex Feista, made by Rosemary (related to Simtex) but called Chico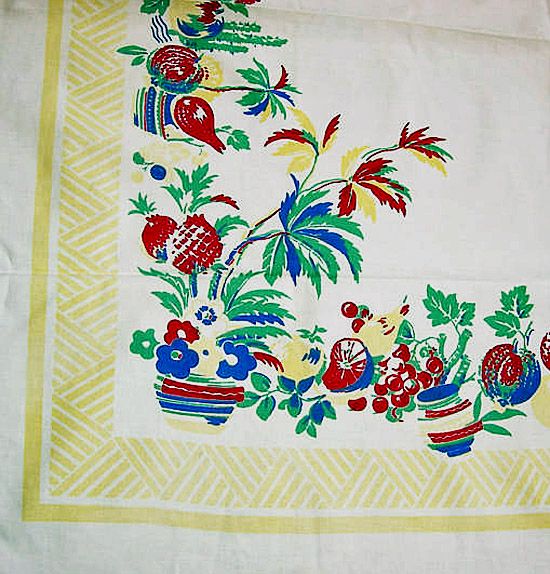 Click on the image below to see this tablecloth in a tablescape.