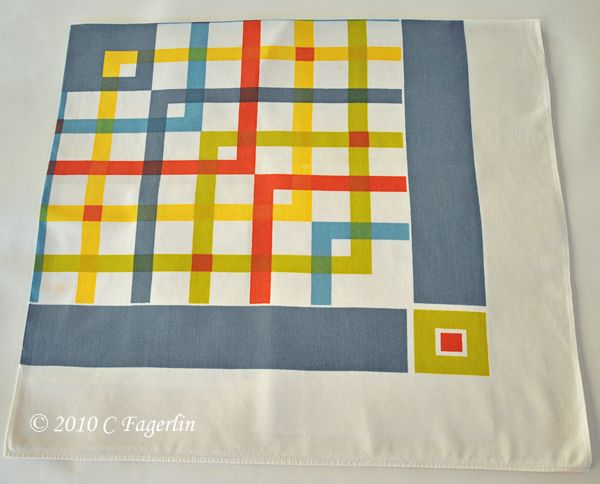 Bright Squares
Cotton blend, solid blue border, with multi-colored center grid, no tag, no ID.
Pictured on page 128 of
Collectors' Guide to Vintage Tablecloths by Pamela Glasell in
red, pink and gray to "coordinate with the Danish modern kitchten, early 1050s."
Click on the image below for more on this tablescape.