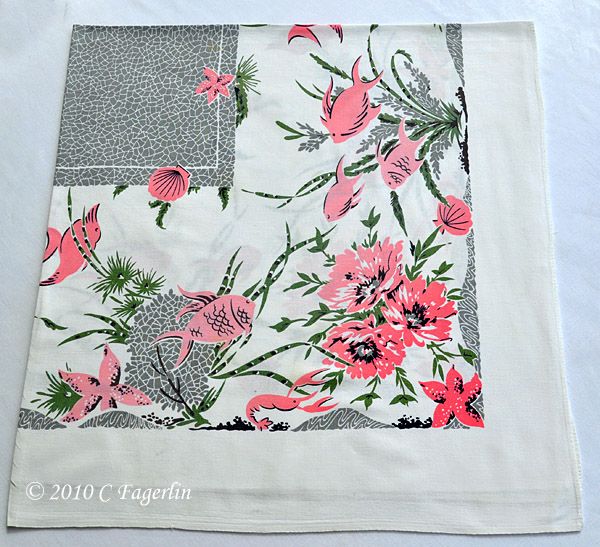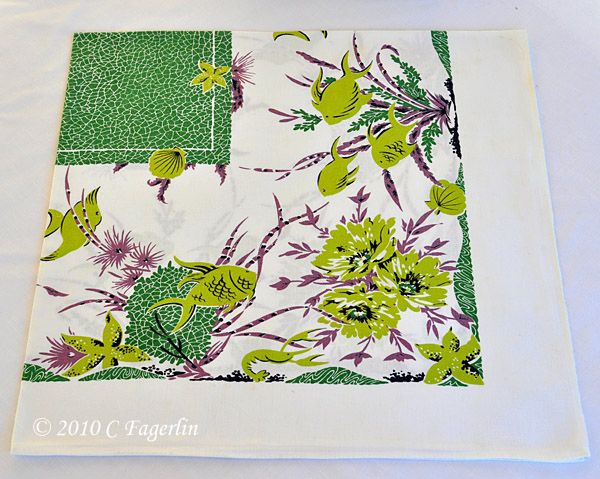 Cotton/rayon blend, comes in at least five colorways (color of fish - pink, turquoise, gold, chartreuse), no tag, no ID.
Daphne D. has a variation of the "pink" fish with a green center and border.
Click on the image of Daphne's tablescape to read more about her fishy cloths.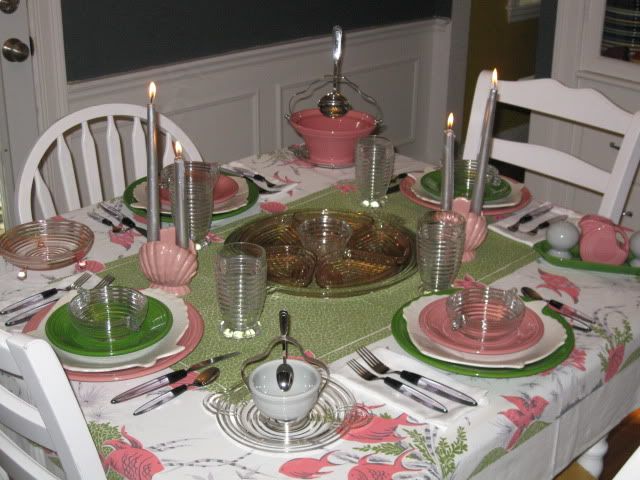 Thanks to Daphne for finding one of these with a tag!
Finally! Image courtesy Daphne D
Click the images below to see more about these tablescapes.