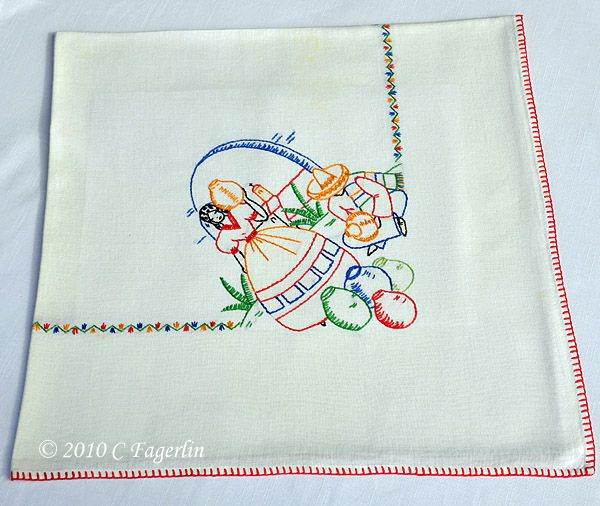 Embroidered tablecloth that belonged to my Grandma. Probably done in the 40s.
Even after all the use and washings the printing on one edge is still clear enough to read:
No 969 LUNCHEON CLOTH MADE BY VOGART F-58
There's a lot of information on vintage Vogart transfers via Google Search.