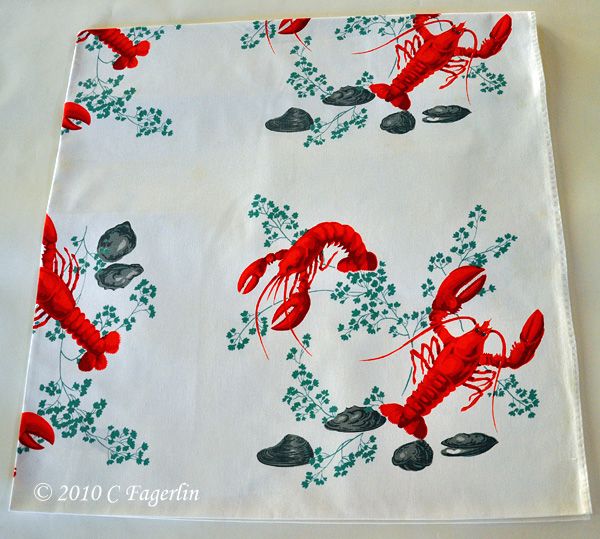 Wilendur "Lobster"
Cotton, Wilendur overall lobster, clam, seaweed print, designed by Sergei Bogdanovich patented 1958; same pattern sold under pre-1958 Wilendure label also.
Pictured on page 140 of
Collectors' Guide to Vintage Tablecloths by Pamela Glasell.
It is also pictured on page 116 of
Colorful Tablecloths 1930s-1960s - Threads of the Past by Yvonne Barineau and Erin Henderson. Shown on page 129 of Elegant Table Linens by
Michelle Hayes.
Some of these tablecloths have green seaweed, others have turquoise seaweed.
Click on the image below for more on this tablescape.