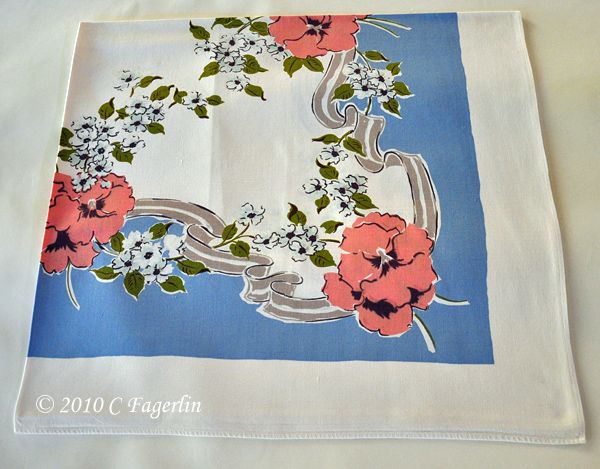 Pink Hibiscus w/Periwinkle
Cotton blend, stylized pink hibiscus no tag.
Marilyn S, a fellow collector, thinks this was made by Prints Charming or Prints E/S.
Thanks Marilyn!
Available in at least 4 additional colorways.
Turquoise colorway courtesy of Marilyn S., thanks!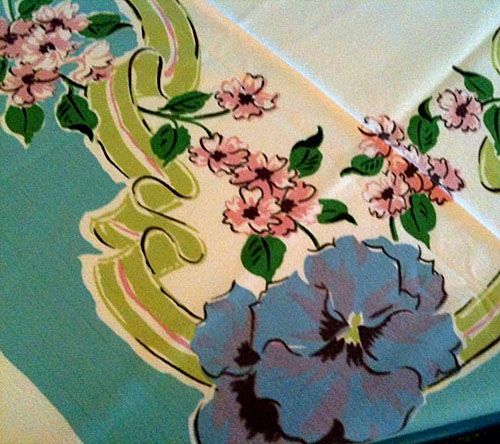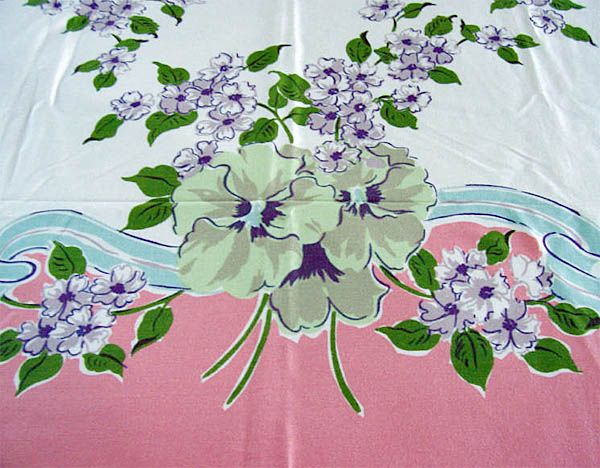 From reading labels and reference books this is how I think it worked:
The Sun Weave Linen Corporation, New York, New York produced
Prints Charming, Prints Charming E/S, Ann Hathaway Hand Prints, Colorama, and Prints E/S.
Click the image below to see this tablecloth in a tablescape.