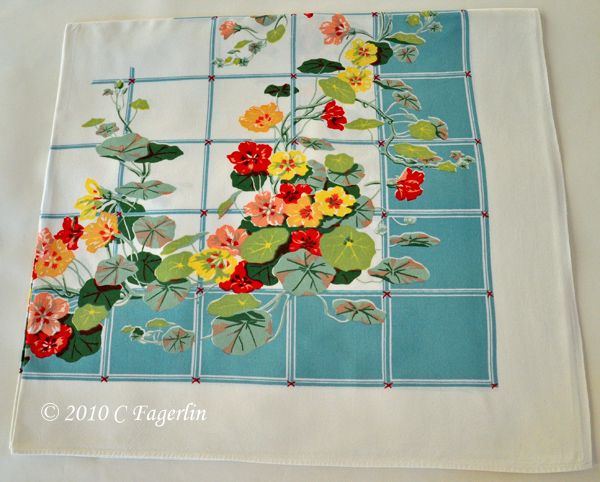 Prints Charming E/S "Nasturtium"
Cotton, turquoise with grid pattern covered with nasturtiums, cotton, no tag.
A fellow collector Marilyn S (she's also a dish lover!) has identified this as
"Nasturtium" by Prints Charming E/S
and adds that it can also be found with other department store labels.
And check out Marilyn's original paper label!
Same cloth in brown colorway.
This was available in many colorways including dark green, chartreuse,
dark aqua, light aqua, baby blue and gray.
Thanks Marilyn!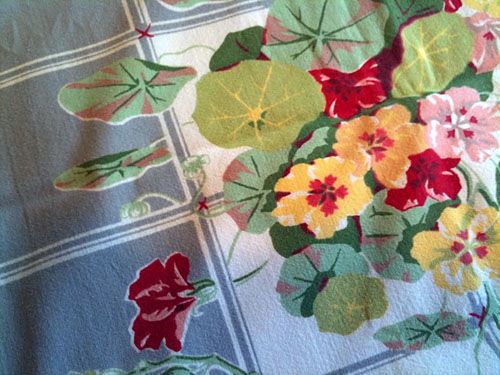 Check out Marilyn's Nasturtiums! (also the blue and gray above)
Online example of gray and green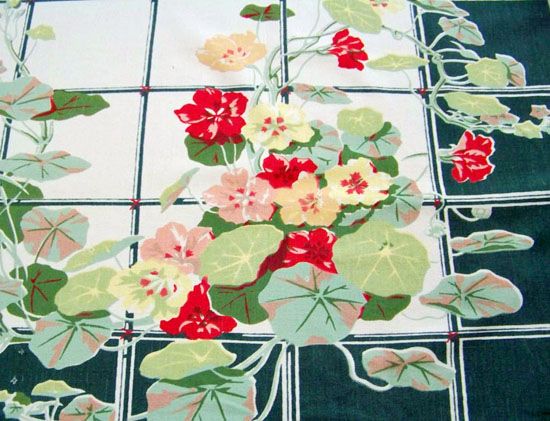 From reading labels and reference books this is how I think it worked: The Sun Weave Linen Corporation, New York, New York produced Prints Charming, Prints Charming E/S, Ann Hathaway Hand Prints, Colorama, and Prints E/S.
To see more of this tablescape click on the image below.