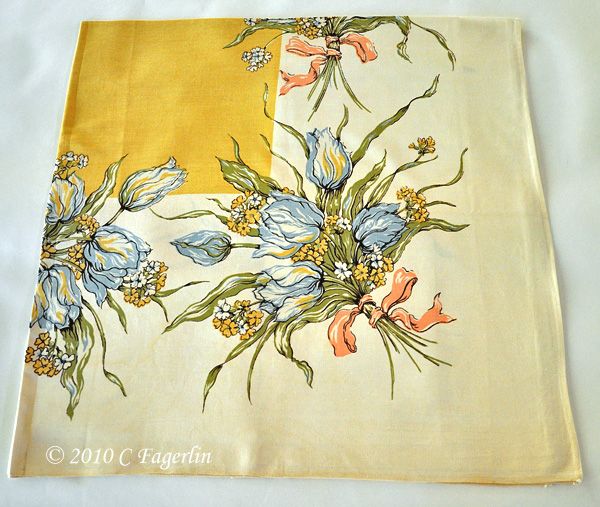 Leacock "Avon" Kate Greenaway
Spun rayon and cotton, golden yellow center, with tulip bouquets,
paper tag Leaspun Prints by Leacock, Kate Greenaway Series, "Avon", hand printed.
Napkins that came with the blue center set.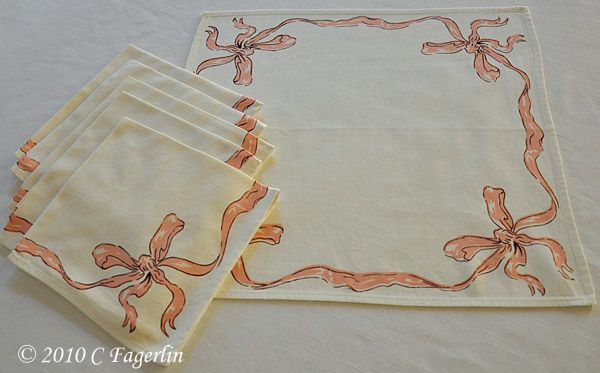 Available in at least one additional colorway.
Click the images below for more on these tablescapes.