Fashion Manor Wire Fruit Basket
Linen, deep gold ground with wheat stalks, wire baskets of fruit around perimeter, Fashion Manor sold by Penney's, screen printed, paper tag.
Available in at least 3 additional colorways.
Also identified in Pink made by Marlene as "Jamaica"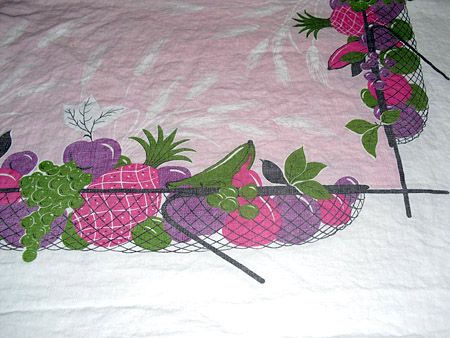 Additional notes on this cloth from Marilyn S.
Also comes in an aqua blue colorway. JC Penneys and Sears would often sell name brands under
their own labels. See pages 41 43 of Yvonne Barineau's Colorful Tablecloths. Marilyn has the
Sears colorway with a Prints Charming label.
Click on the image below to see more of this tablescape.