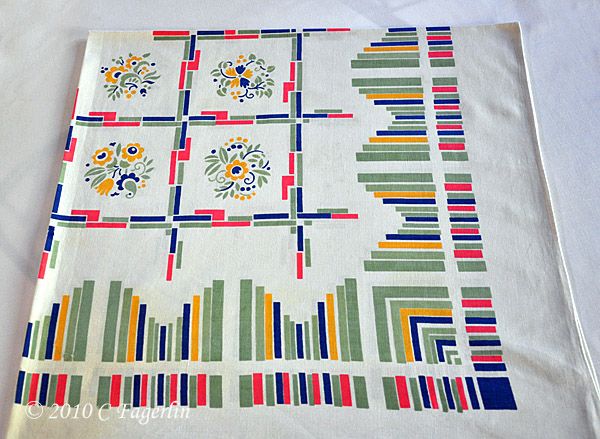 Cotton, multi colored geometric stripes with floral squares, no tag, no ID.
Additional notes from Marilyn S.:
No confirmation, but Marilyn is betting that this is a Wilendur
because she has a "Manjeres" with the exact same colors.
More information is always welcome from other readers!
Available in at least one additional colorway.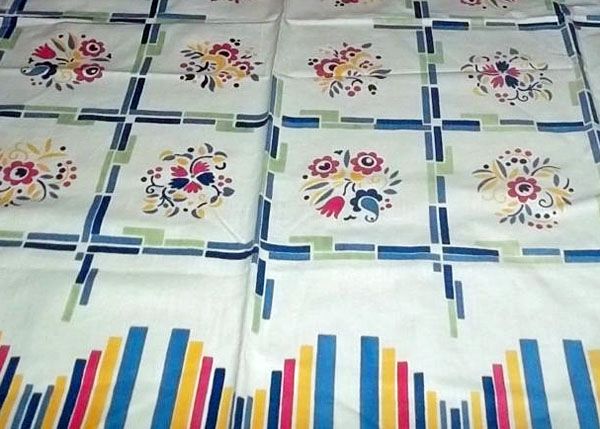 This tablecloth will be featured in a future tablescape.