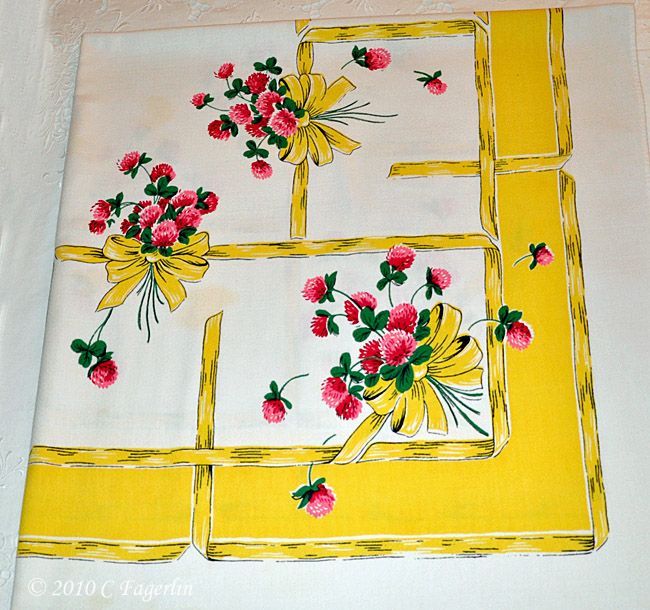 Cotton blend, pink clover on yellow w ribbons, no tag, no ID.
See Colorful Tablecloths 1930s -1960s page 50. "Clover" is the pattern name,
also available in green, red, blue. Printed in Japan after the American occupation.
Available in at least 3 additional colorways.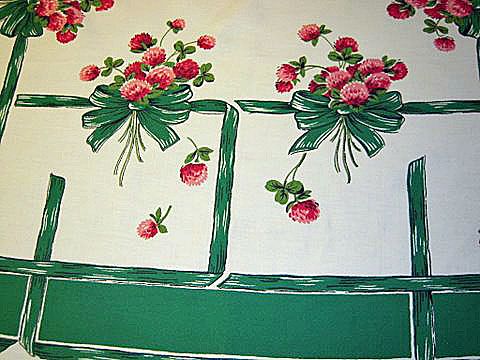 This tablecloth will appear in a future tablescape.